AT Telecommunications Ltd
Workstation Setup & Configuration (Pcs Macs Laptops Tablets & more)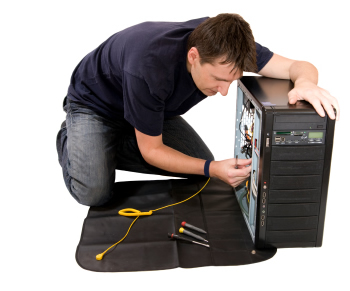 AT Telecommunciations are re-venders of an extensive variety of producers PC, Laptop and tablet gadgets including Hewlett Packard (HP), Lenovo (previously IBM), Dell, Toshiba, Acer among others.
We exhort on the right equipment and programming for you and dependably have cost at the top of the priority list and also efficiency and update ways later on.
Frequently, our clients require a bespoke system, our tech folks have been building designer systems for more than 15 years where an off-the-rack arrangement is simply not sufficient.
On account of a bulk purchase, we frequently install all software required and updates and after that deliver a base picture which can be utilized to install other workstations. This spares time in organization and if later on programming deficiencies emerge or an infection by virus renders your OS or software unusable, a re-format and restore of the first base image can spare hours of time.
We have mastery in configuration & deployment of all Windows client operating systems from Windows 3.1 to Windows 10, with more than 15 years of experience maintaining up Windows operating systems.
Affordable Prices
We offer extremely competitive rates for business IT support. If you would like to discuss a contract with us, give us a call on 0203 096 2222, email us at our on-line form at Contact