The Universal Service Obligation(USO) from 2020 is to allow for homes and businesses across UK that are unlikely to be served by 'super-fast' broadband to be able to request at least a speed of 10Mbps per second.
The USO is not an automatic service upgrade. People in areas with poorly served broadband speeds where no future upgrade is planned will be given 'legal right' to request for the service.
The service seeks to adopt uniform pricing and will be funded by Internet Service Providers via a new Universal Service Fund.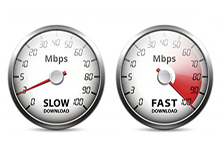 Below are the features of the service;
* A minimum download "sync" speed of at least 10Mbps (Megabits per second).
* A minimum upload "sync" speed of at least 1Mbps.
* A medium response time with end to end latency of no more than 200ms for speech applications.
* A maximum sharing between customers (contention ratio) of 50:1.
* A minimum data allowance of 100GB.
* A technology neutrality design (can be delivered via a mix of fibre based and wireless solutions).
To read more and know ISPs interested in supplying this service, Visit: https://www.ispreview.co.uk/index.php/2018/09/five-isps-express-interest-in-delivering-10mbps-uk-broadband-uso.html